Roses, Tulips, Peonies, Hyacinths, Irises, Daffodils, Hydrangeas, Lily of the Valley, Sweet Peas, Hellebores: A sweet spring wedding here in the PNW can be so unpredictable, but that's what we love about it!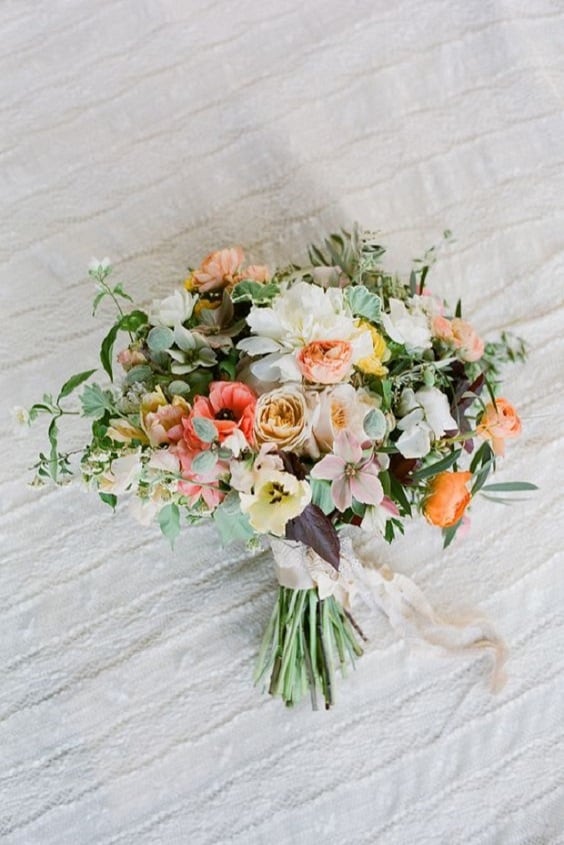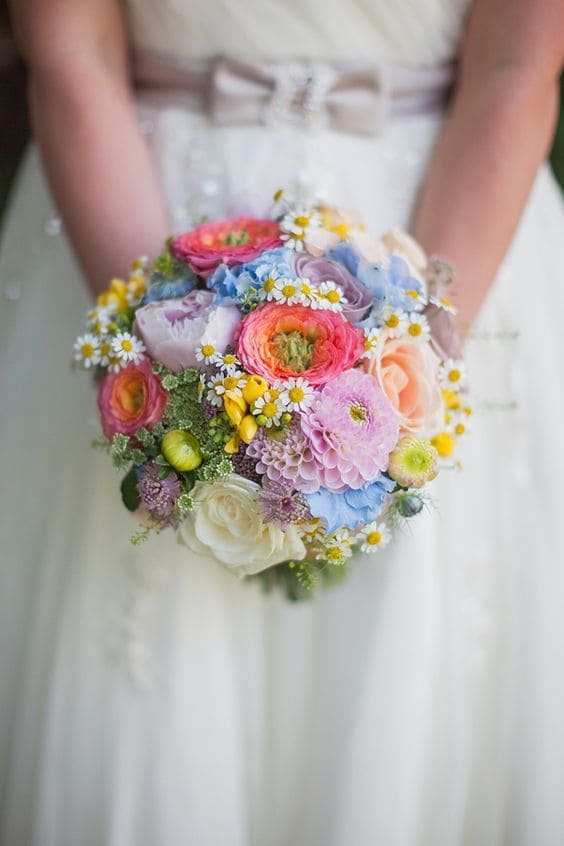 Romantic
Garden Roses, Bouvardia, and Ranunculus makes this bouquet as sweet as can be!
Wildflower
Hellebores, Anemones, and Ranunculus give this bouquet a picked-at-Rainier look that we adore!
Springy
Light, happy colors, and chamomile - the embodiment of spring!
Roses, Sunflowers, Gerbera Daisies, Peonies, Delhpinium, Calla Lilies, Lisianthus, Anemones, Succulents, Summer in the PNW is the only time we can count on that sunshine to make your florals really pop!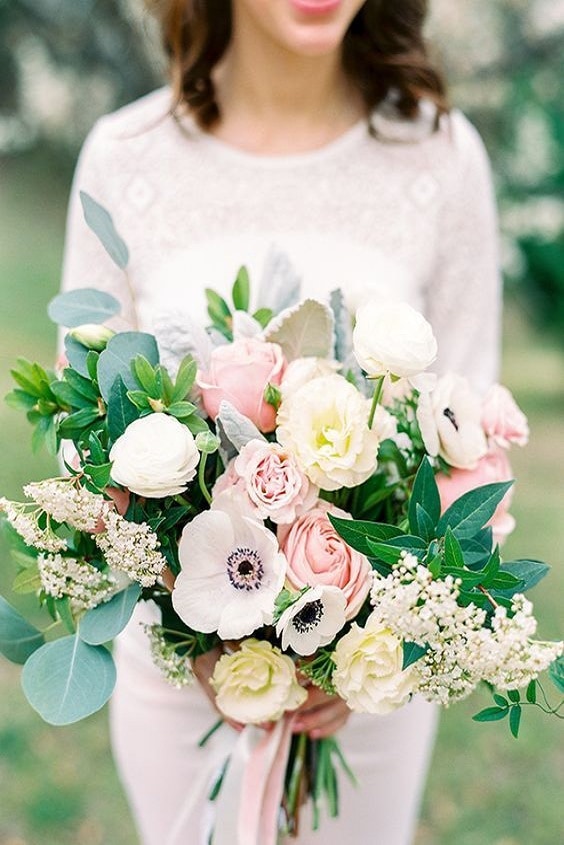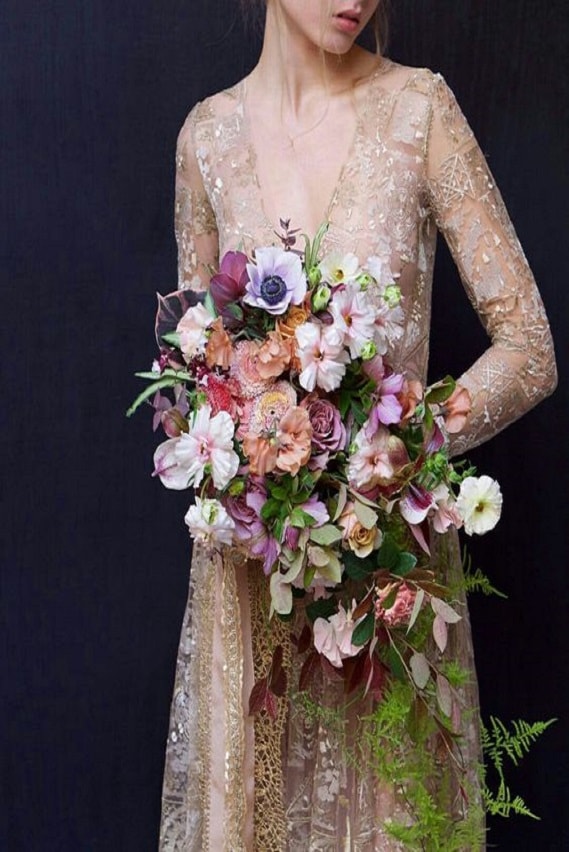 Light & Airy
You can never go wrong with a romantic combination of white Anemonies and blush Roses
Cascading
Elegant and timeless, a cascading bouquet in girly colors will dance and flutter in that heavenly summer breeze!
Colorful
We love bright and bold bridal bouquets - the orangey Roses with a touch of Pepper Berry make us swoon!
Roses, Hydrangeas, Dahlias, Amaryllis, Carnations, Vuburnum, Narcissus, Autumn Leaves, Pumpkins, Let your florals help set the mood for a misty autumn wedding in the PNW!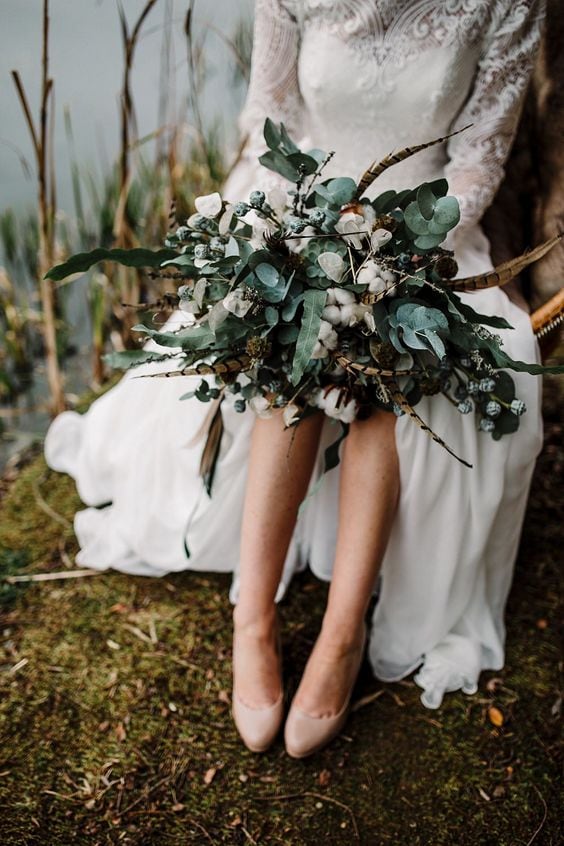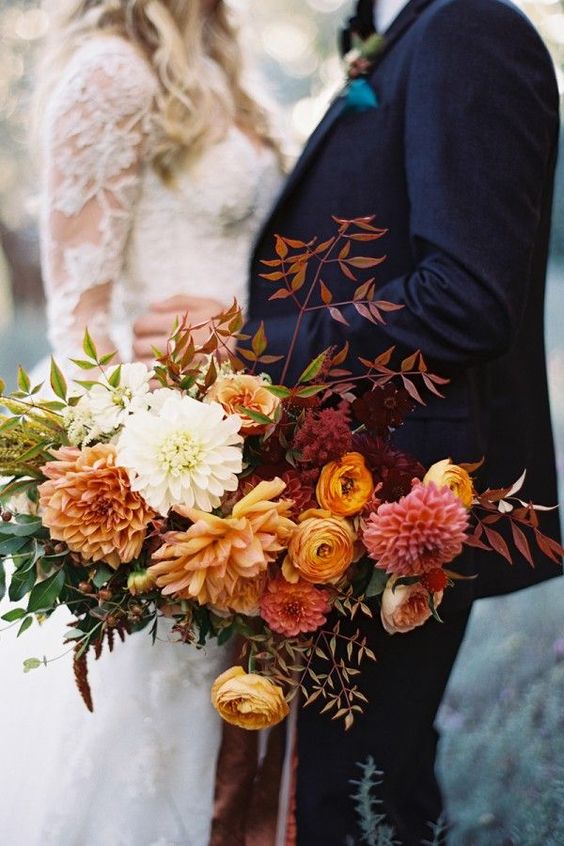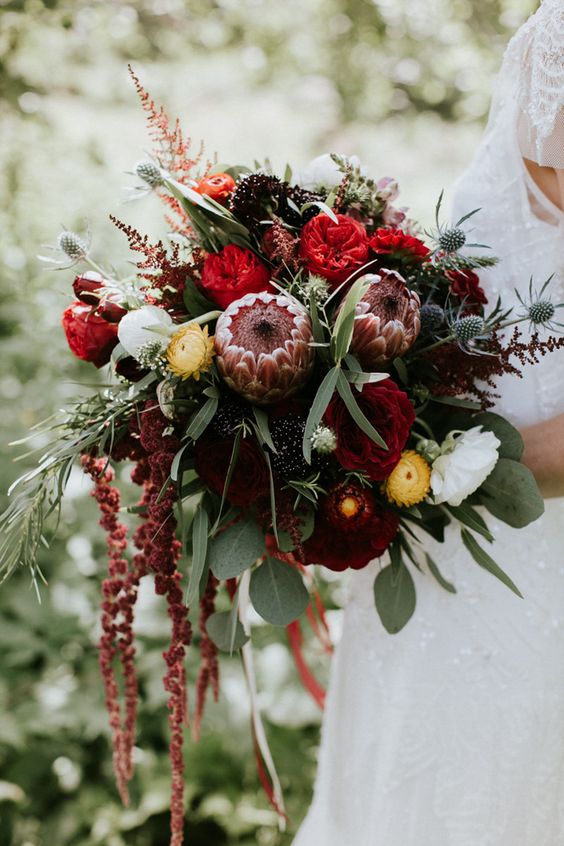 Unconventional
Cotton, Feathers, and Eucalyptus, The daring bride that chooses a bouquet to this tune delights our florist souls.
Horizonal
An Autumn palette and Nandina, delight all with a gorgeous bouquet to match the fleeting fall leaves.
Focal Points
Who said tropical flowers can't be moody? Protea brings the focus of this loose style bouquet to the center.
Roses, Tulips, Hydrangeas, Lilies, Orchids, Evergreens, Pinecones, Berries, The daring bride that chooses a snow-kissed winter wedding has so many delicious textures to choose from!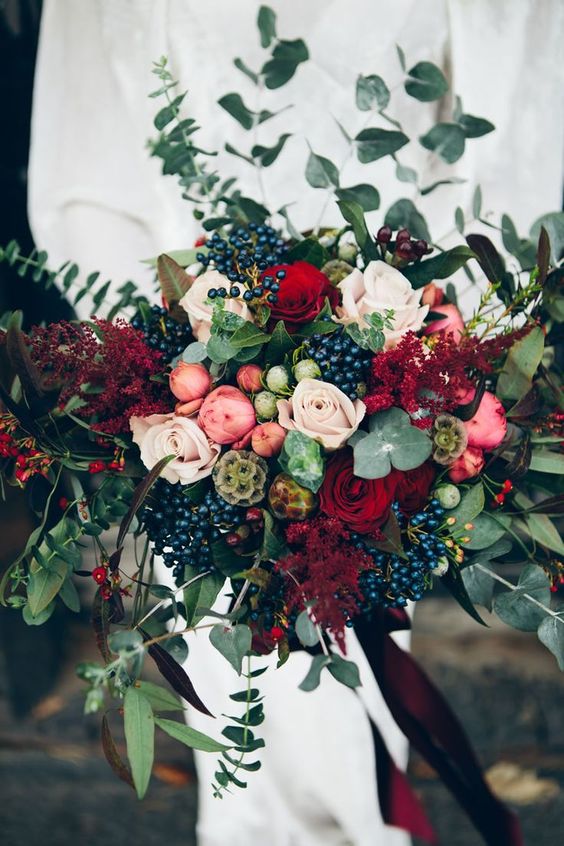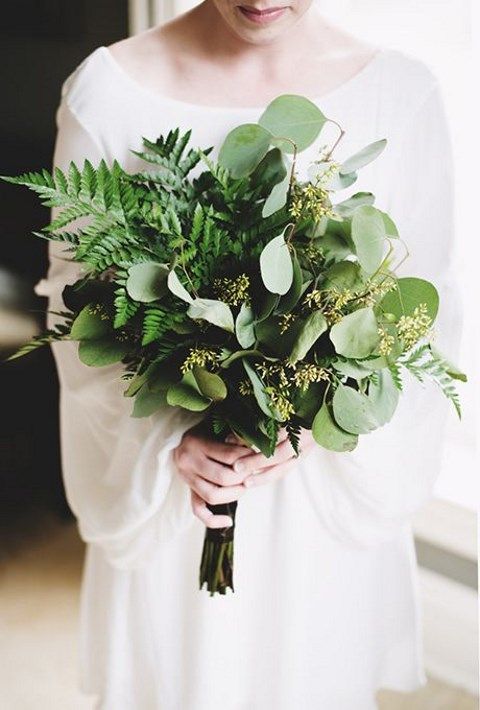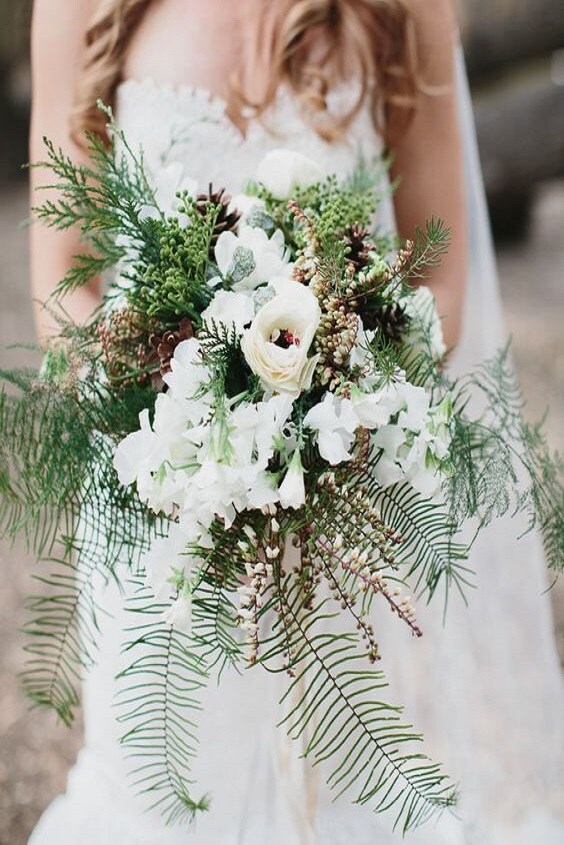 Moody
Deep reds and blues, textures, and a wine colored satin ribbon with a tail make for an endlessly romantic bouquet!
Greenery
With so many options for winter greens that smell like Christmas, why not change it up and go a little bold?
Flowing
A wispy bouquet in all whites and greens will reflect the PNW scenery. Makes us want tocozy up next to a fire!